Pastor Renee and the Memorial family
invite you to join us for worship each Sunday at 8am and 11am.
There is always something good happening at Memorial.

Pastor Renee teaches on Prayer. Each Tuesday, 12noon and 7pm.
Today, Sunday, May 7 is a day of Celebration
We celebrate Pastor's birthday.
Rev Kevin Quarles, Whosoever Will Baptist Church, preaches at 10am.
We celebrate the Lord's supper.
We celebrate our Annual Choir Day at 3:30pm.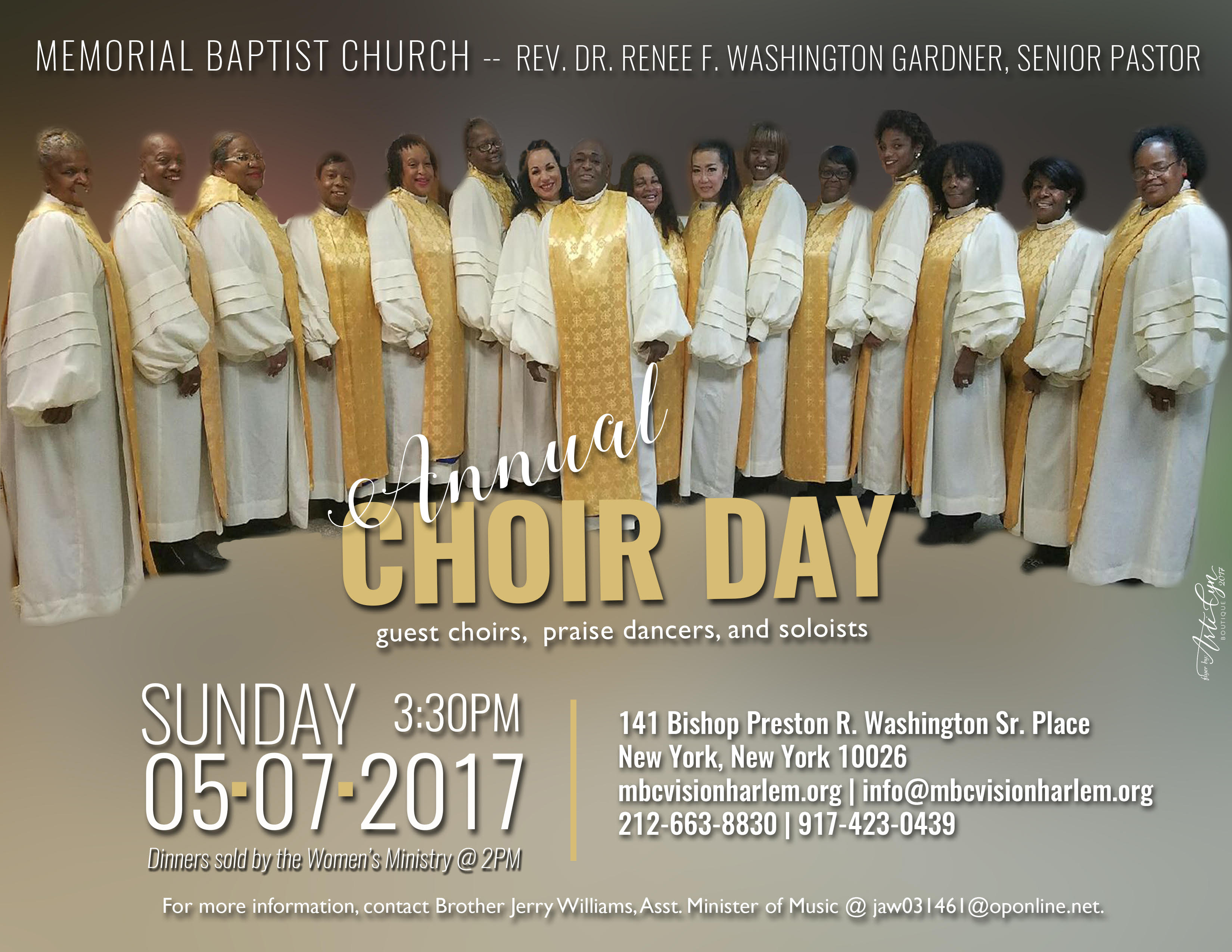 We celebrate Mother's Day, Sunday, May 14

We celebrate Women's Day, Sunday, May 21

Minister-in-Training Catrice Allen delivers her initial sermon, Sunday, May 21, 3:30pm