Pastor Renee and the Memorial family invite you to join us
for prayer, praise and worship.
Sunday Worship Services at 8am and 11am
Tuesday Bible Study at 12noon and 7pm.
Wednesday online prayer at 6am and 9pm.
OCTOBER IS PASTOR'S ANNIVERSARY MONTH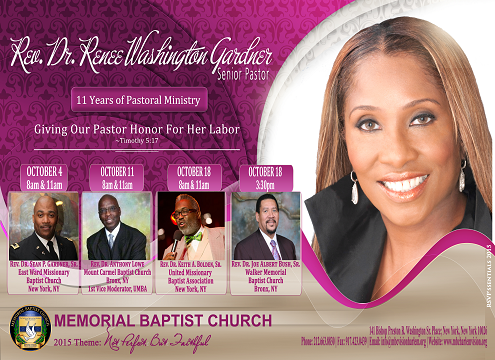 Join us each Sunday as we celebrate the gift God has given us in Pastor Renee.